Apple & Cinnamon Ice Cream
This is a classic and an old favourite for sure. Despite having made it countless times, and being delighted by the flavour over and over, we are always trying to perfect it.
A few weeks ago Thomas and Becky were about to move to Berlin and for some reason they still had never tasted my ice cream. I promised to crank up a batch in honour of their departure. The party was to take place at Star Bar and good fortune would have it that the management didn't mind us cranking ice cream outside.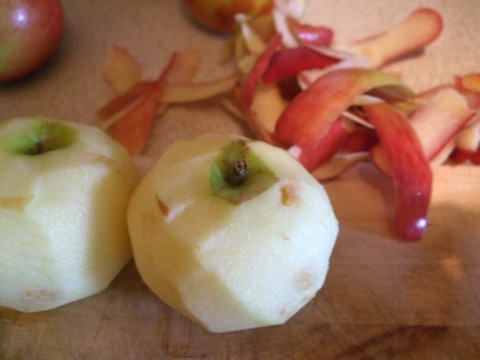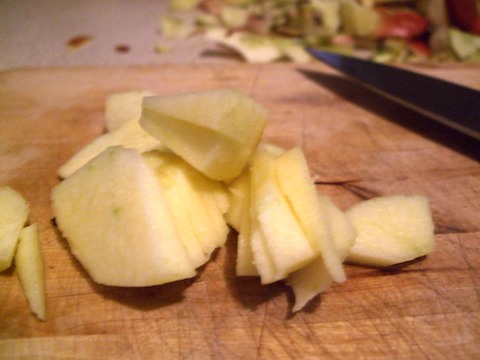 The ingredients for a big 6-quart batch were as follows:
a few kilos of apples (as a rough guide, I tend to use about 200-250g of fruit per quart of ice cream)
3 cups (675g) of sugar
a few tablespoons of ground cinnamon
4 eggs + 1 egg yolk
6 cups (1.4 litres) of double cream
about a litre of milk
First, peel and core the apples. Then chop them up into quite small pieces. Heat the apples in a broad-based pan with the cinnamon and about half the sugar. Cook for a while to break down and soften the apples. When they're starting to come apart easily you can transfer the lot into a blender and blend until smooth. Cool the apple sauce.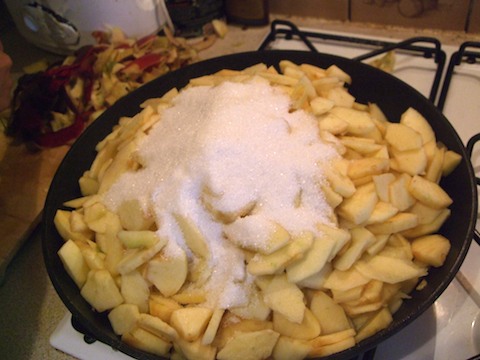 While it's cooling, combine the eggs and remaining sugar and whisk until well mixed. Then add the cream. Once the apples are cool, stir them into the cream mix and add enough milk to reach the correct measure.
I strapped the White Mountain to my bike and went to the pub to crank!
This was a great batch of ice cream. Normally I try to use Bramley (cooking) apples, which tend to give the best results. But I had loads of these colourful "Jazz" apples that I had bought as props for a short film, and they ended up doing the job just fine.